#9: Book dummies & timing & new video experiments
Plus, Blake Andrews Interviewed; Flourish Wildly podcast & Mighty Islands from Starkweather
I'm not one to often get overly excited about gear and cameras, but sometimes acquiring the right tool for a project can give your creativity a huge boost. The tools we have these days to create art and media are incredible. I see video clips on Instagram every week that boggle my mind, from crazy drone footage to epic time lapses that must take hours and hours. Even the iPhone and a few apps have pushed my creativity. I've been experimenting with making video collages while on my walks and that process has opened my mind to new ideas.

So this week I got a new piece of gear that turned out to be the perfect tool for the new show Tom and I are working on. We've started recording the first episode and now feel we're on the right path. It's exciting but also uncomfortable. We don't have all the answers and we're not exactly sure how it's going to turn out, but we have a plan and we're going to have fun making something new. More to come!

If you've got any leads on cool projects or books or just want to say hi, drop me a line info@bryanformhals.com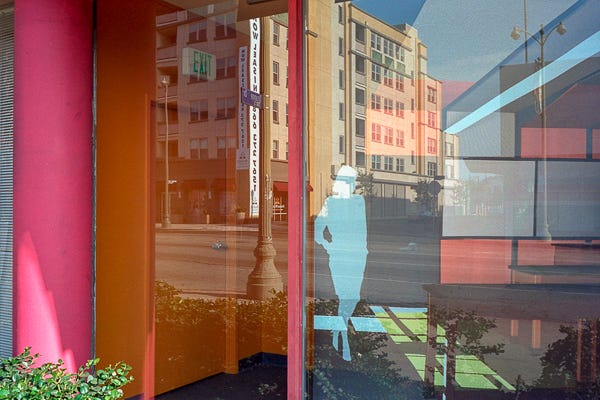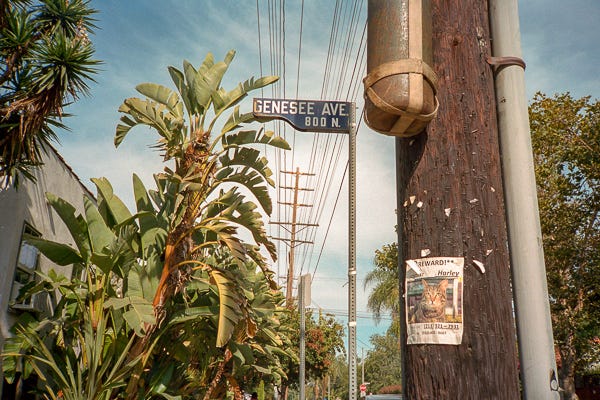 Genesee Ave was the first project that I edited into a book. I've made four different book dummies over the years, each with a few tweaks. That last one I made was a couple of years ago.

At some point down the line, I felt that the book needed to sit for a few years before I pulled the trigger to make a final version. As we enter a new decade, it feels like the time is right. I ended the project just at the end of the Bush administration and election of Obama.

Now we're entering a new election cycle and while it's easy to be somewhat pessimistic because of the daily injustices we see from the current administration, I have a sense of the same type of optimism in my gut that I felt back in 2008. So I think publishing this book will be my way of expressing that optimism. I just hope it turns out to come true again because we need it, boy do we need it.

If you're interested in the book, drop me a line and I'll put you on the early list. No commitment to buy of course!
Producing collaborator Tom Starkweather is out with a new zine. He's put out a few now over the last few years, each handmade. Tom has been documenting public in New York City for over a decade now.
I was trying to remember a project by Erik Kessels so ended up on the Kessel Kramer website where I discovered their 'Belief' section which is like a rules of creativity. Short, pithy aphorisms that will strike a chord I'm sure.

With that in mind, I think it's valuable sometimes to stand back from your photos and view them from the perspective of an outside observer. What would someone think who had no information about the original scene? Since I was at the scene, it's impossible to do this. But forgetting can help. So to aid the forgetting, I generally have a long lag between exposure and editing/printing. For b/w film it's about 18 months. At that point, memory interferes less with my interpretation. But of course it's still there. I can't ever view my photos objectively, and that's part of the fun.
Blake Andrews was interviewed by Jon Feinstein over at Humble Arts. I've always respected the depth of Blake's thought and convictions about photography. He's not only a great photographer, but an excellent writer as well. You'll always pick up a few gems from his writing. The quote above resonates with me because I believe you need to let photos age before you commit to using them in a certain way. As I mentioned earlier, it's an approach I've taken with my books as well.
City Plants and Podcasts
Have you ever wondered about the sidewalk trees? Why some of them have weedy beds, some have well-kept gardens? Why one street has them and another doesn't? In this episode of the podcast, Sam Bishop, Trees New York's Director of Urban Forestry and Education answers these questions and more.
That's from a new podcast I found this week called Flourish Wildly which is about plants in the city. On that same note, check out City Plants: "This photographic and narrative record endeavors to witness the heroics of City Plants and their insistence that life, hardscrabble as it may be, can persevere, if not thrive anywhere."

Further Reading

How trees can save us [Curbed] // 'The next era of human progress': what lies behind the global new cities epidemic? [Guardian] // A Century-Old Botanical Catalog Shows How Urban Plant Life Has Changed [Atlas Obscura] // In Hungary, an Online Photo Archive Fights Revisionist History [Hyperallergic] // In New York, Friendships Run Along Subway Lines [Wired]